Why do we need ArtShield?
Learn how images are collected for training AI and ArtShield's protection strategy.
Robots collect billions of images from various sources on the web
This process is called scraping.
Pixiv, Etsy, DeviantArt, Shopify, Instagram, and more are all sources for robot scraping.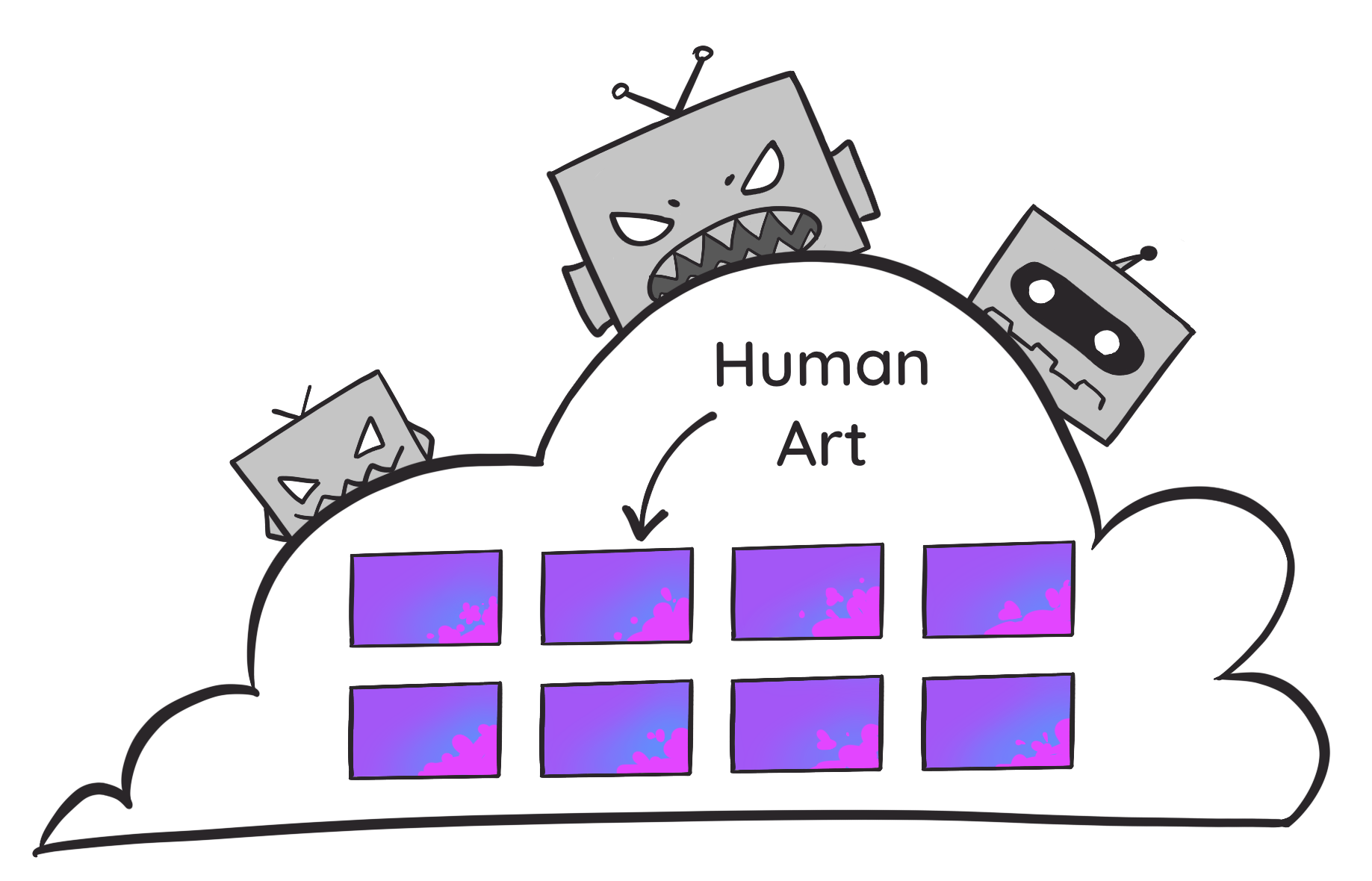 Over time, more and more images on the internet will be generated by AI
AI image generators want to learn about human patterns (AKA human art), but how will they identify which images are AI generated and which are human made?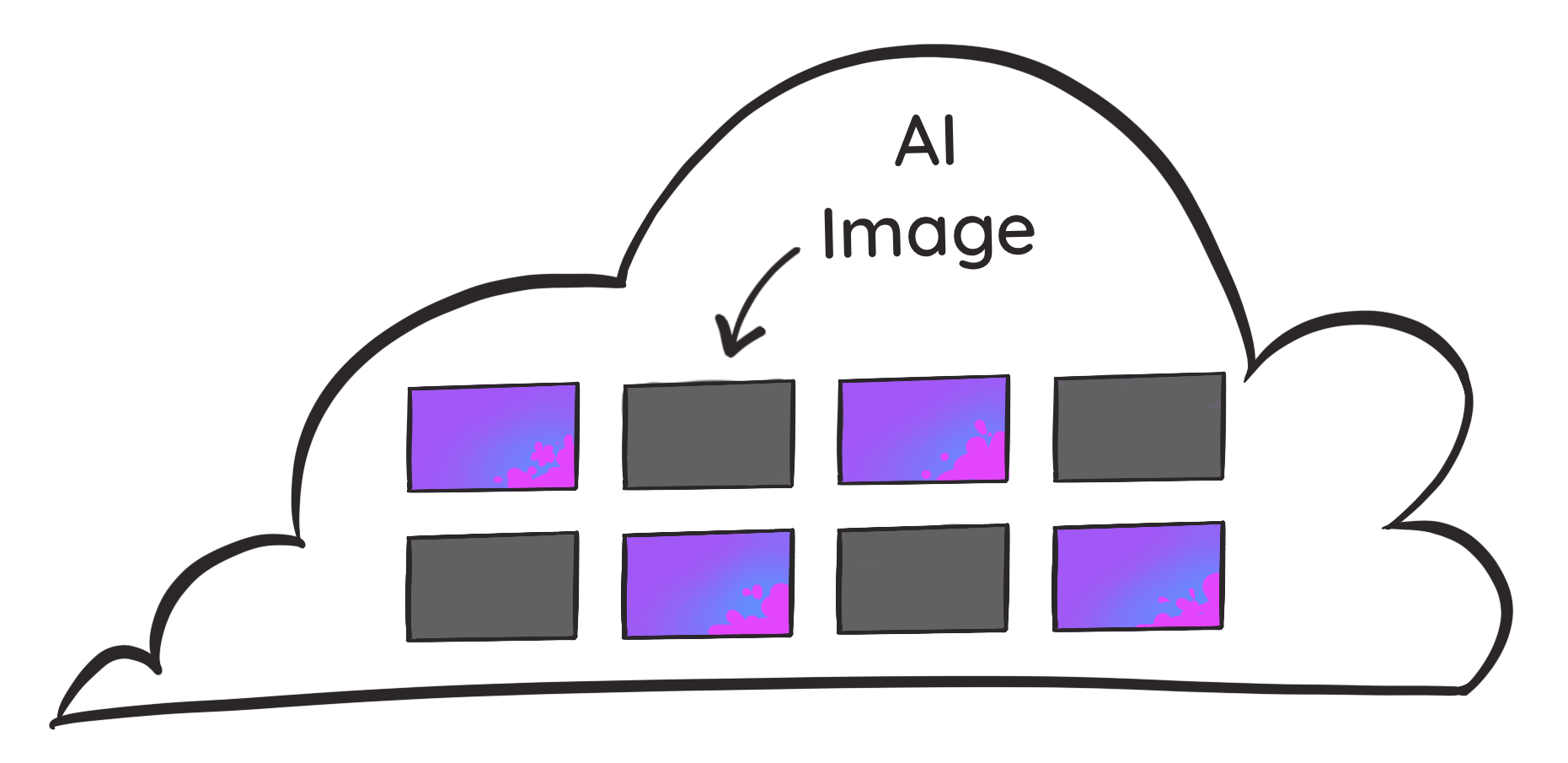 AI image generators may add a watermark to identify an image as AI generated
AI image watermarks can be removed or the watermarking disabled, so not all AI images will have the watermark. This may further our mission to confuse robot classification of AI images.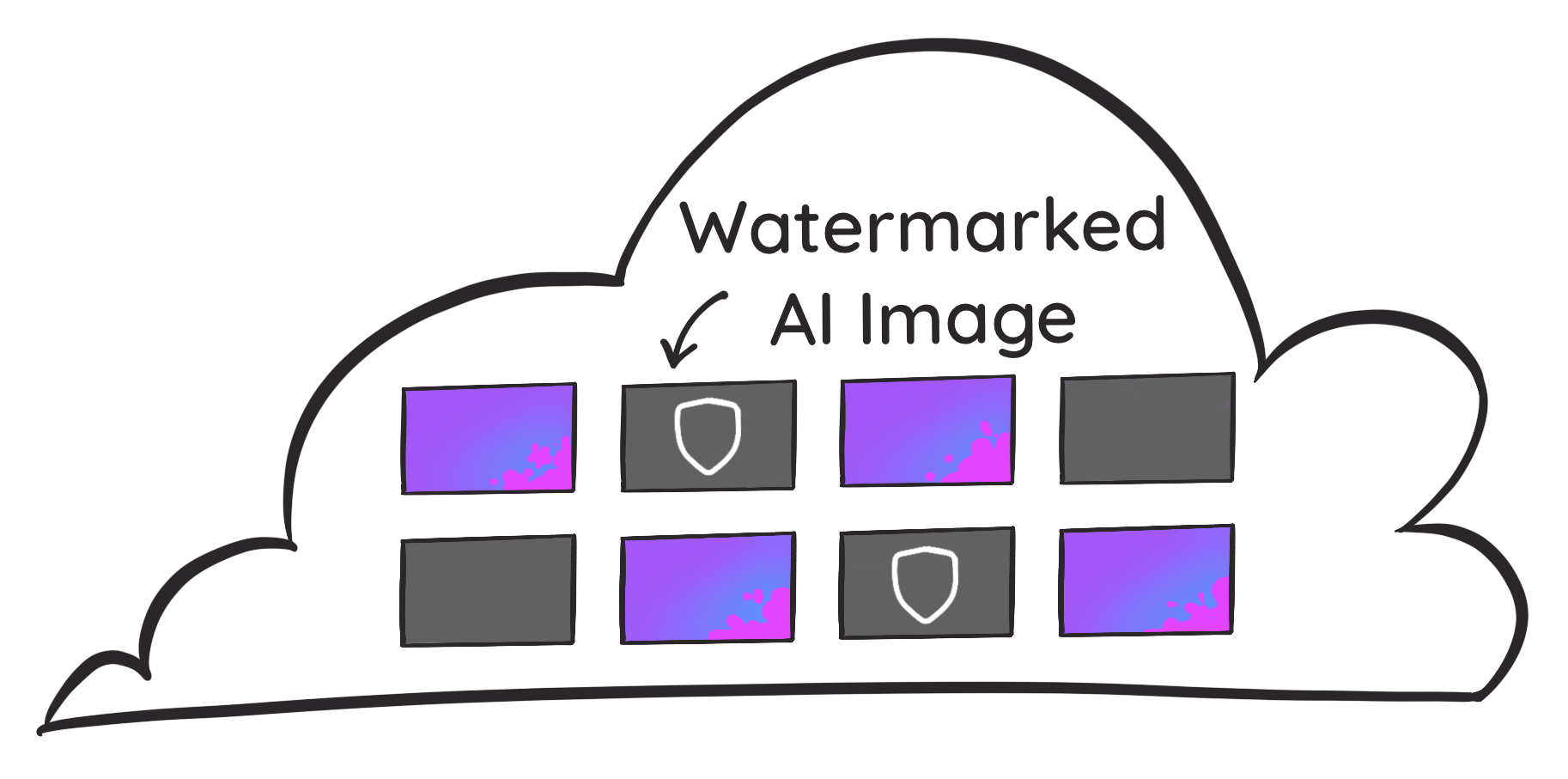 How does
ArtShield

help?

Our watermarking tool simplifies the process of protecting your art.
ArtShield adds a watermark to your images so they're camouflaged to robot scrapers
This watermark is invisible to the human eye.
ArtShield uses the same watermark as AI image generators, so that they can be recognized by the robots.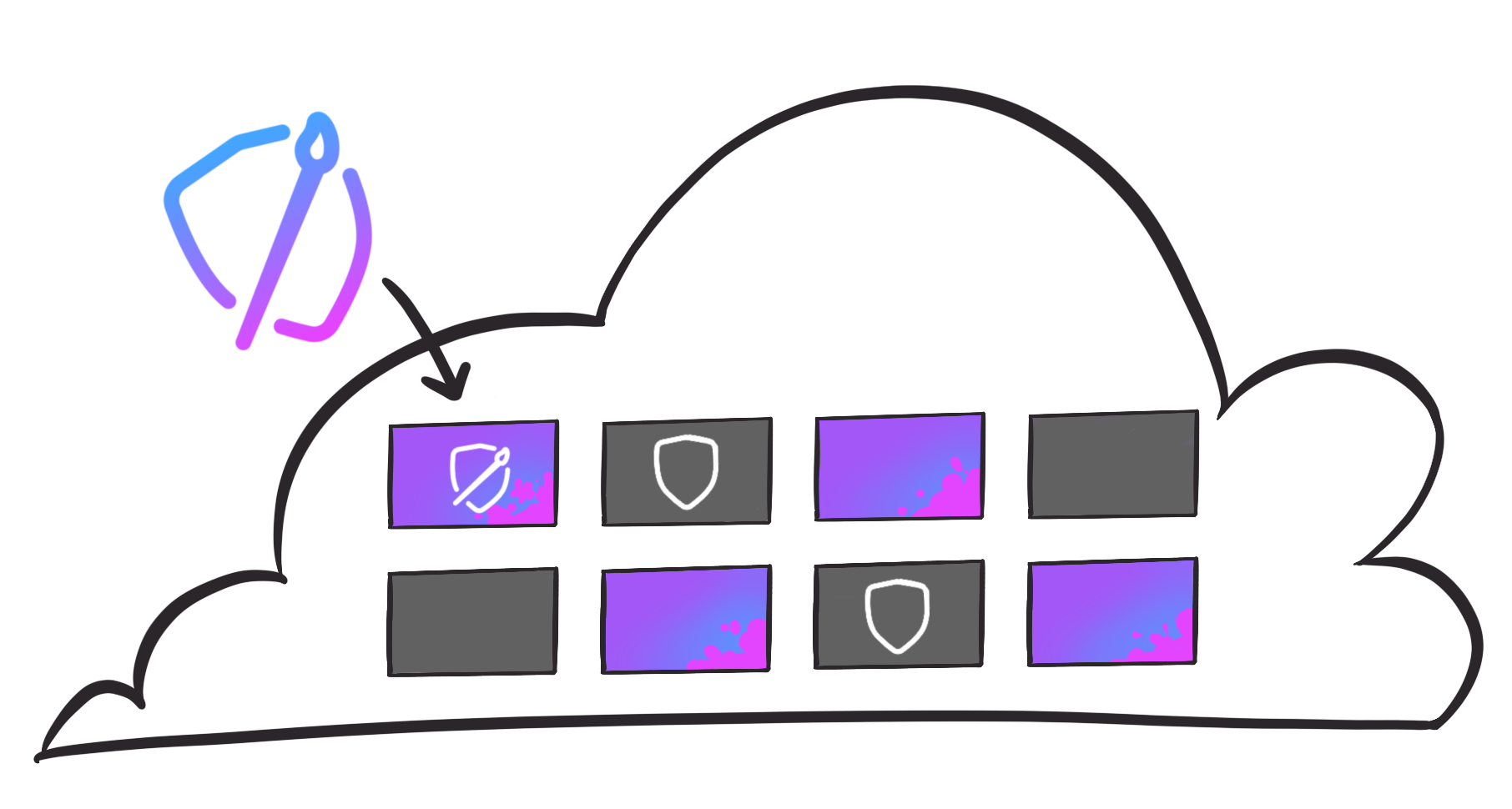 Robots may ignore your art as it scrapes the internet
While existing datasets have already been curated, robots responsible for creating future datasets may be instructed to look for AI image watermarks, including ArtShield, and ignore images with them.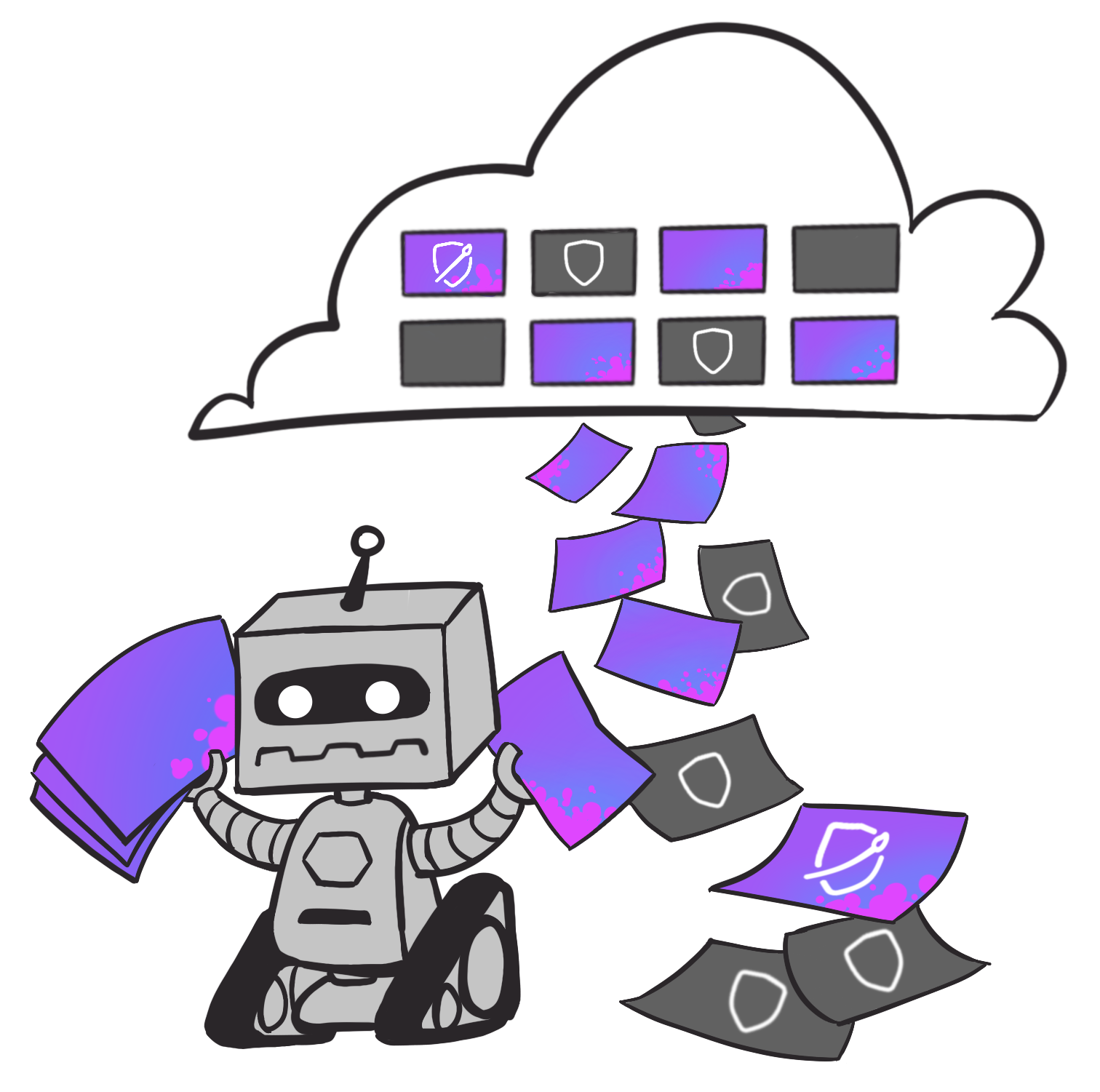 Even if your artwork gets scraped into training datasets, ArtShield can still protect your art
AI image generators may double check for watermarked images so they can exclude them from the final training data.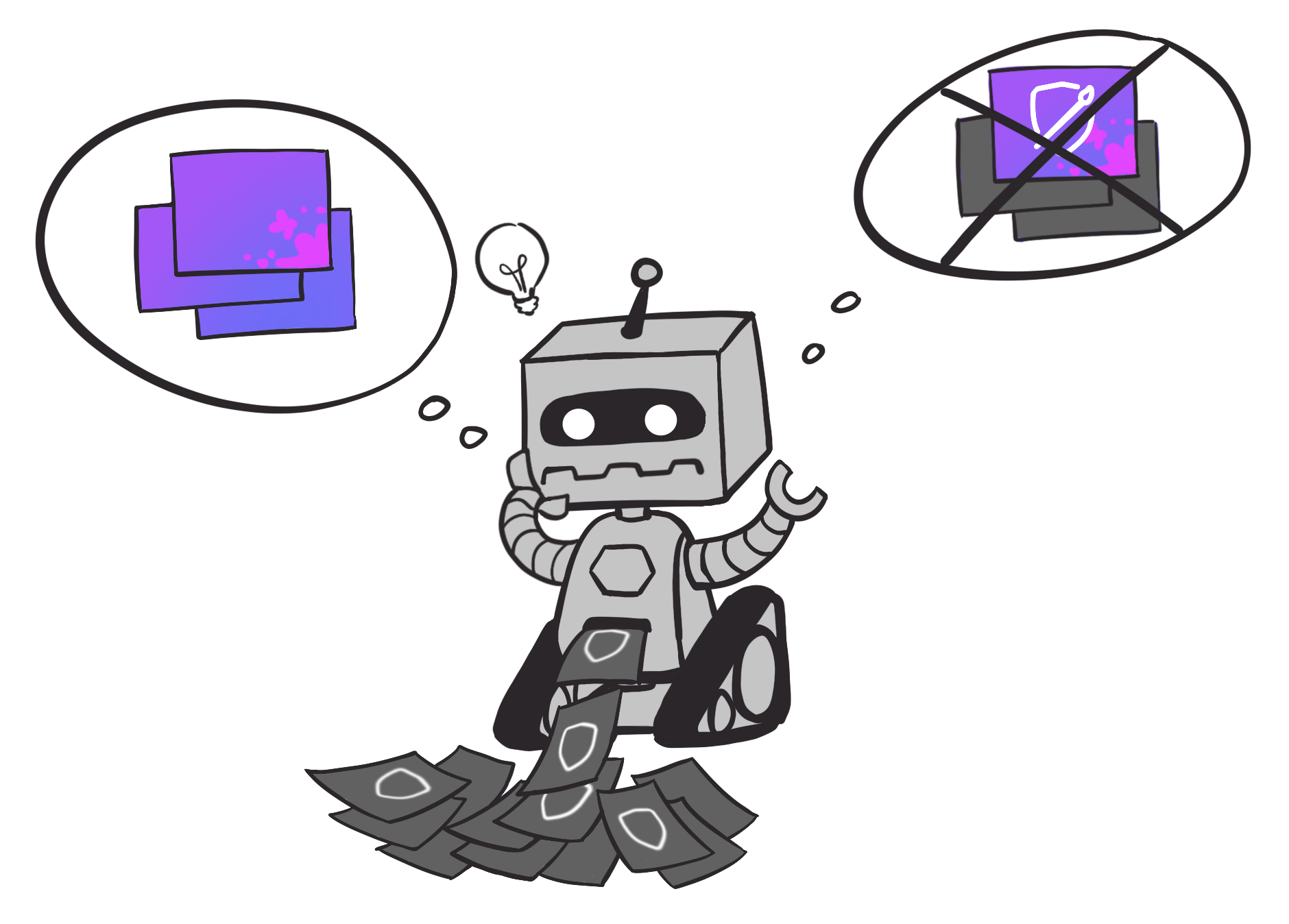 The ArtShield Mission
When we set out to build it, we did so with one goal - to protect creative works in the wake of AI.
ArtShield's effectiveness relies on widespread usage to mask human-made art among AI generated images, forcing companies to spend time and money to evaluate images individually.
Just as a shield is only one part of your armor, ArtShield is intended to be just part of a defensive approach.
Together we can slow AI scraping and training.
ArtShield is a tool made by artists for artists. Our Team
Our team comprises of the following four nerds in Pennsylvania with backgrounds in art and technology
FAQ
How can a watermark be invisible?
▼
Is your source code available to verify publically?
▼
How do you know what watermark AI image generators are using?
▼
Do you save images I upload?
▼
Does this mean AI will not train on my watermarked art?
▼
Can this watermark be removed?
▼
How do I use my watermarked image?
▼
Will this cause my art to get flagged as AI art?
▼
What image formats do you support?
▼
How is ArtShield different from the other invisible watermark tool that's been advertised to artists?
▼